Eiffel Tower
Eiffel Tower is one of the best-known landmarks in Paris.   Take the elevator to top of the tower. (The stairs will only take you up to the middle level.) The aerial views of the river Seine and Paris are spectacular.
Buy entry tickets early and avoid the long queues. But do not be disheartened if you are not successful in getting tickets on the internet. You may still be able to grab tickets from the ticket counters.
Eiffel Tower is illuminated at night. So that could be the best time to go there. The Tower has two restaurants. The Champagne Bar serves rose or white champagne.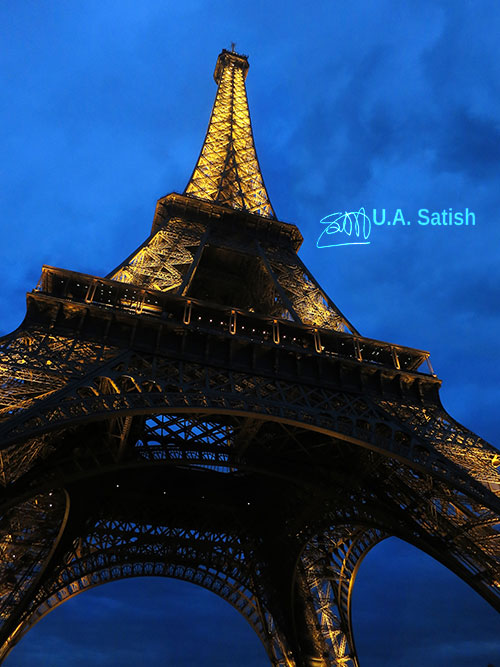 Notre Dame Cathedral
Notre Dame Cathedral is world famous for its historic past and impressive architecture. The Hunchback of Notre-Dame, Victor Hugo's well-known novel, was published in 1831. The story of the novel centres on the cathedral. It is open daily, from 8:00 am to 6:45 pm. There is an entry fee for the Cathedral Tower which has 400 steps.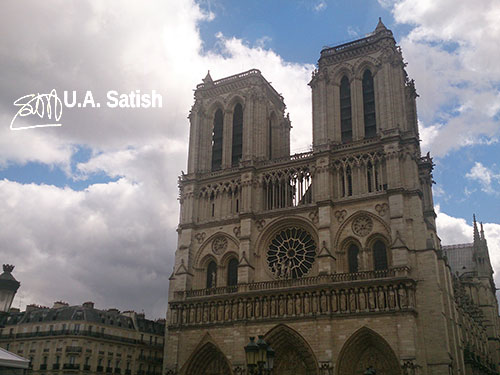 Place de la Concorde
The Place de la Concorde is one of the major public squares in Paris. Measuring 8.64 hectares in area, it is the largest square in the French capital. It was here that the guillotine was used for executions during the French Revolution.
To the west of The Place is the famous  Champs-Elysees and to the east are the Tulleries Gardens. At the centre of The Place is a giant obelisk which was donated by the Egyptian government to France in nineteenth century. It weighs a whopping 250 metric tons.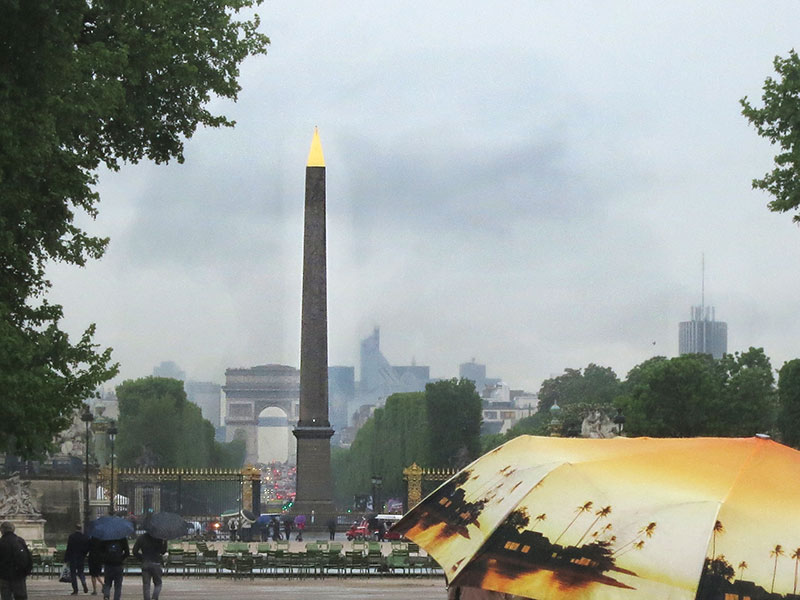 Louvre Museum
The Louvre Museum is one of the biggest and best-known museums in the world. It is housed in the huge Louvre Palace, situated in the heart of Paris. It is a must-visit for anyone with an interest in art.
The museum is open every day except Tuesday. It is advisable to book tickets in advance as serpentine queues can be seen in front of the ticket counters.
The museum's celebrated works of art include the Mona Lisa and the Venus of Milo. Be prepared for long walks along big halls filled with art treasures.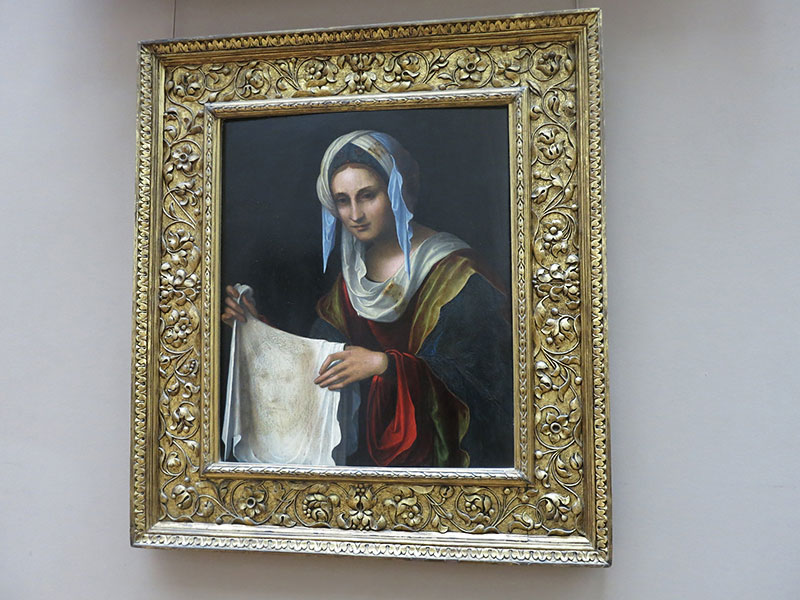 Museum d'Orsay
Museum d'Orsay is on the left bank of River Seine, 2.1 km from Notre Dame Cathedral. The nearest metro station is Solférino – Musée d'Orsay.
The museum displays French masterpieces including paintings, sculptures, furniture, and photography. Paintings by Cezanne, Monet, Van Gogh, Renoir and Gauguin are on show.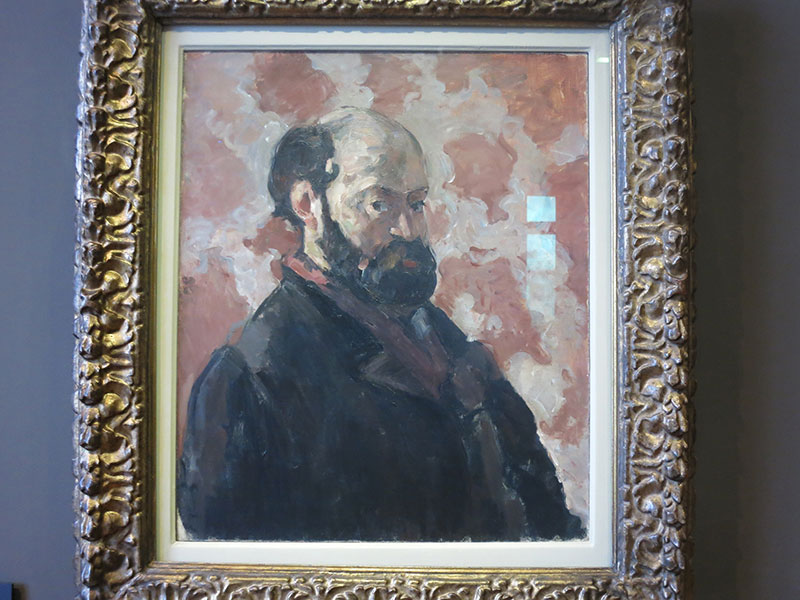 If you should wish to download my photos for any commercial or personal application, please contact me at ua.satish@uasatish.com.