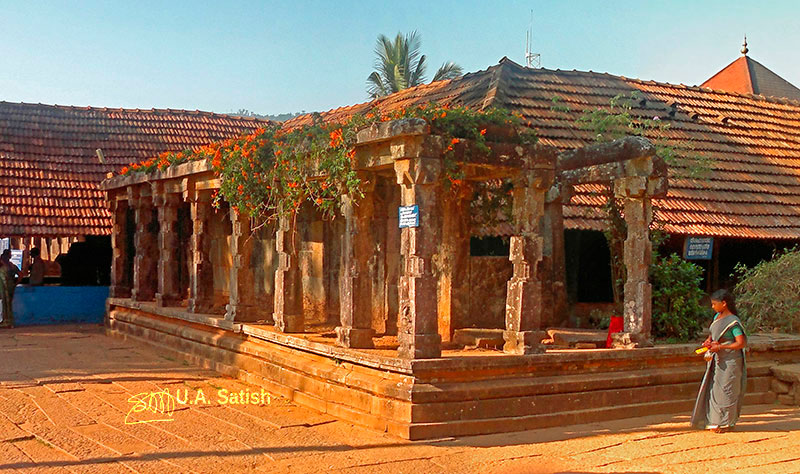 Thirunelli Temple is a famous pilgrim centre in a beautiful jungle valley surrounded by mountains on four sides. It is dedicated to Lord Maha Vishnu. The temple is at the base of Brahmagiri hills. It is 30 km from Mananthavady in Kerala, at an altitude of 900 metres.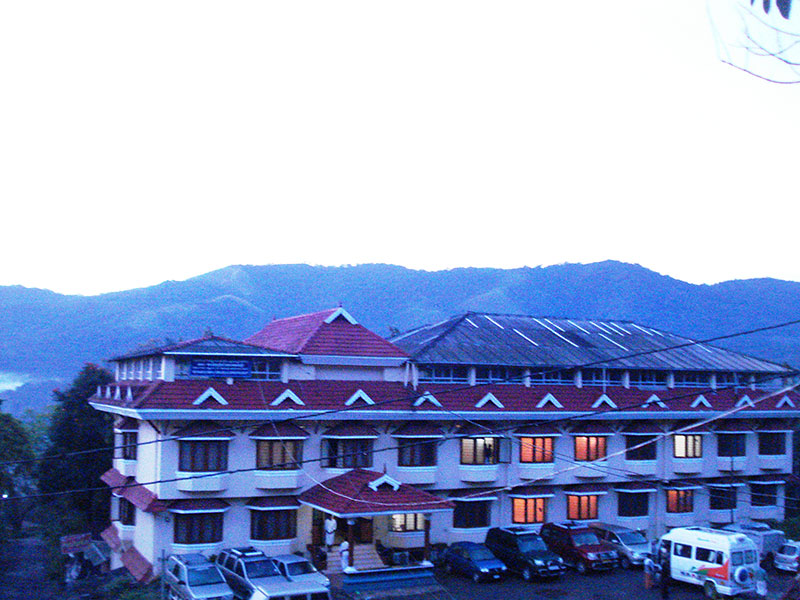 The main accommodation near the temple is a guest house run by Thirunelli Devaswom. The facilities are rather basic. But it is convenient for devotees who have to undertake poojas early in mornings. The phone number at the guest house is +91 4935 210 055.
Calicut International Airport to Thirunelli Temple is a drive of 141 km (3 hours 45 minutes). Wayanad Churam, the section of the route from Thamarassery to Lakkidi, has nine scenic hairpin bends. If you are travelling from Thalassery, the distance to Thirunelli is 108 km (2 hours 45 minutes). The roads pass through dense forests of bamboo and teak. Elephant crossings are common at night. Travel at night is best avoided as the roads are mostly deserted with hardly any traffic beyond Mananthawady.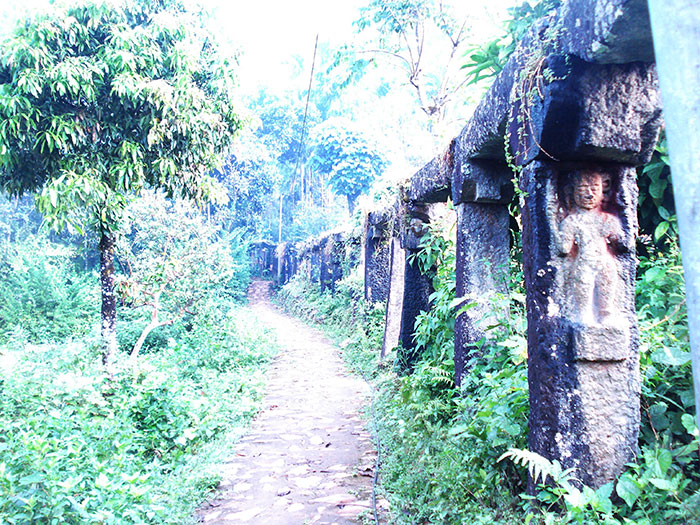 Panchatheertham is the holy temple pond. A notable feature of the temple is that there is no temple well. Water to the temple is transported through an aquaduct from a jungle stream.
The temple is famous for the religious rites conducted for departed souls. By carrying out the rites, it is believed that liberation of the departed souls is absolute. The temple is dedicated to Vishnu in the form of Chaturbhuja. There are also deities of Ganapathy and Nagam.
Poojas begin at day break at Papanasini, the holy stream which originates from Brahmagiri Hill. The stream lies 1 km to northwest of the temple. The path to Papanasini is strewn with boulders and rocks. It is believed that a dip in the cool waters of the stream washes away all sins.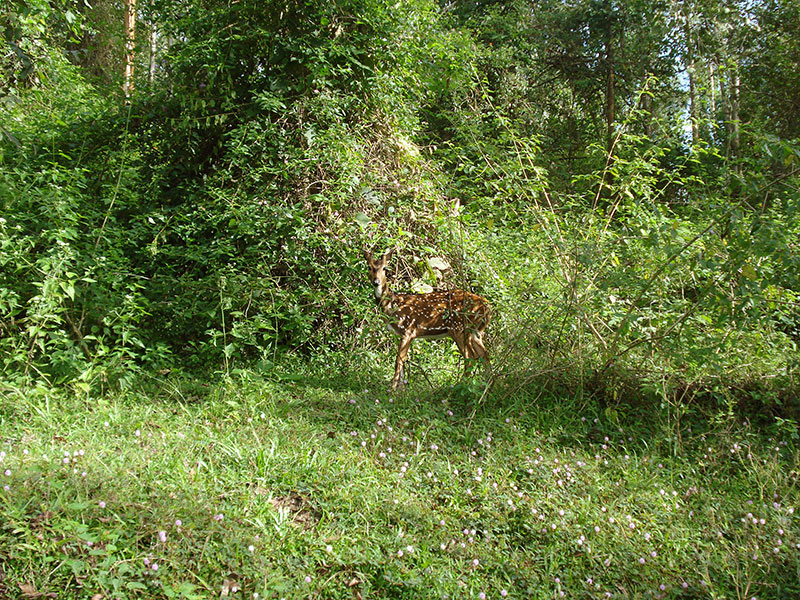 It is not unusual to see by the roadside wild animals like elephants, gaur, deer, wild dogs, wild boar  and may be the elusive tiger. Many types of birds can be spotted. Single male elephants are often aggressive and travellers should maintain a safe distance from them.
I came across this elephant while travelling to Thirunelli. I did not get down from the car and clicked the photo through the car window. We then promptly moved away.
Facebook Comments