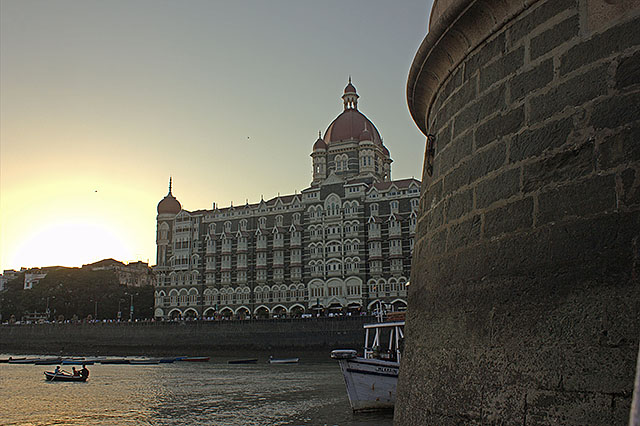 Taj Mahal Palace, Mumbai is a landmark building. It was opened in 1903, twenty one years before the Gateway of India. The hotel faces Mumbai harbour. It is the flagship property of Taj Hotels.
Background
In December last year, I was in a boat cruising around Mumbai harbour. The boat was just setting out from Gateway of India. I could see the Taj emerge into view from behind the sea wall as the boat edged forward. I framed the shot with the old stone wall taking up about a third of the frame. The sun was low in the horizon. The colours of the setting sun are seen on the harbour water in front of The Taj.
Camera Info
The shot was taken in shutter priority. Shutter speed was 1/40 second with an aperture value of f/13. I used RAW to shoot the image and processed it in Photoshop.