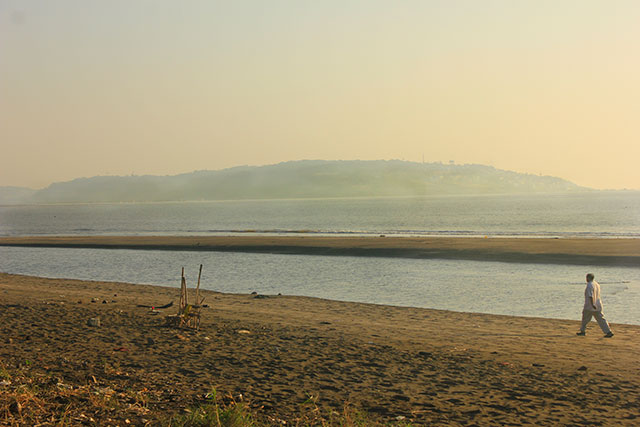 Suruchi Beach is a big beach. It gets its name from the suru (Casuarina) trees which line the beach. The beach is 7.6 km from Vasai Road railway station. Buses go up to Parnaka in Vasai Gaon. From there, it is another 1.6 km to the beach. It is a walk of about 20 minutes. Auto fare is Rs. 50. The road from Parnaka to the beach is in poor condition.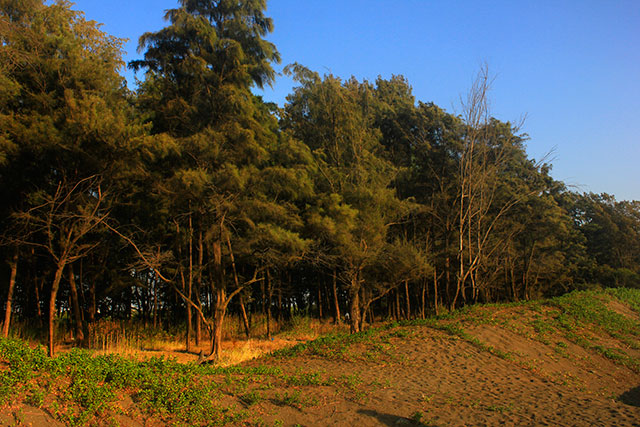 There is a iron gate at the entrance to the beach. I am not sure whether it is locked at any time. After we pass the gate, there is a parking area for visitors. Casuarina trees grow in perfusion along the side of the beach.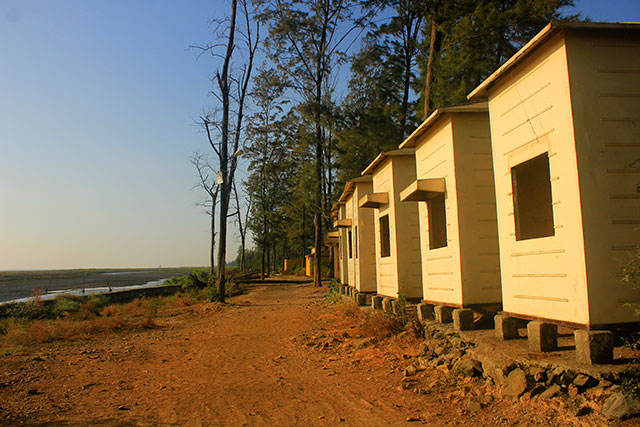 A line of beach shacks were kept to one side of the beach. I was told that these were meant to be used as shops. But none of them was occupied.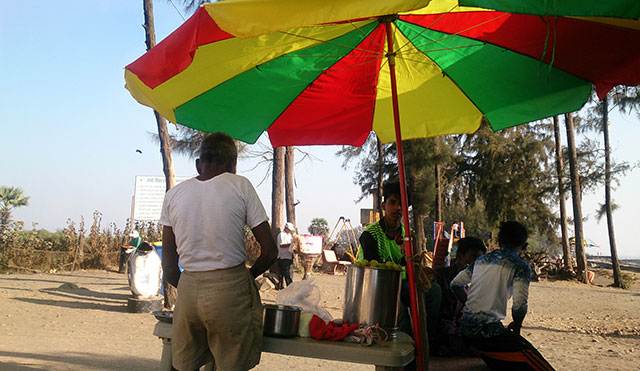 We found a small shop selling tea, cold drinks and biscuits. Apart from that, there is hardly anything on offer for thirsty visitors. There are no washrooms either.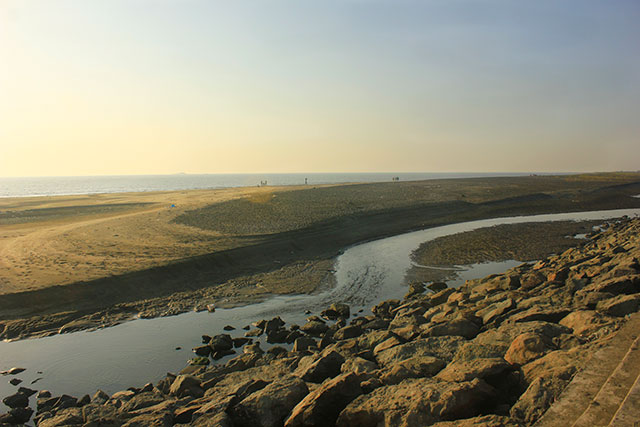 The sand was wet which indicated that the sea had come up and covered the beach at high tide. A sea wall has been built, perhaps to protect the Casuarina trees. The wall was wide and we could walk on it for some distance.

There were not many people on the beach. But on weekends, it tends to get jam packed. The sea had washed ashore pieces of garbage along the shore. This was rather surprising because the area is thinly populated. May be the trash was dumped into the sea across the coast in Mumbai.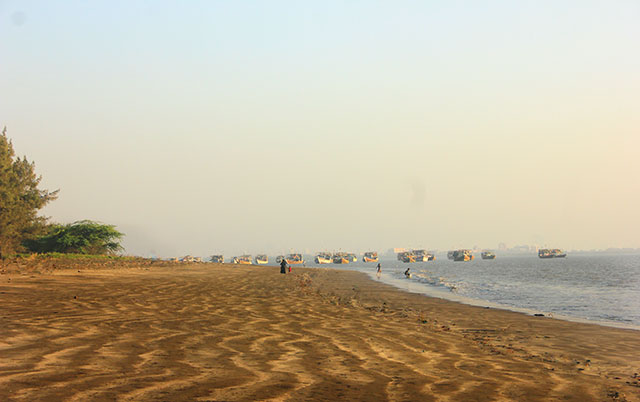 After walking along the beach, I notice many fishing boats moored near the shore. There could be a Koli village in the vicinity. On looking out over the sea, we could make out Bhayandar in the distance.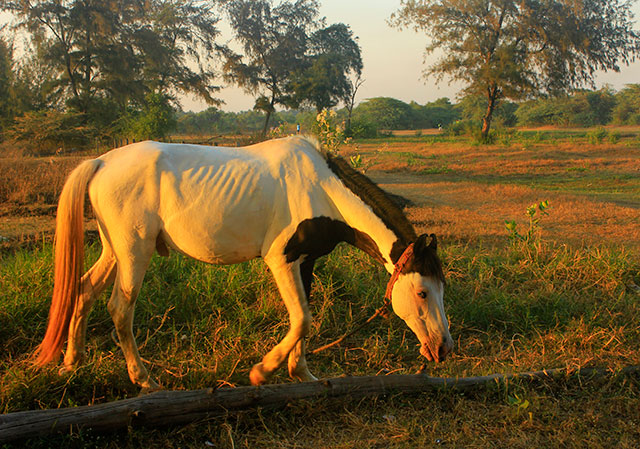 The horse was tethered near the beach. It looked a bit thin. Horse riding is one of the pastimes for kids on the beach.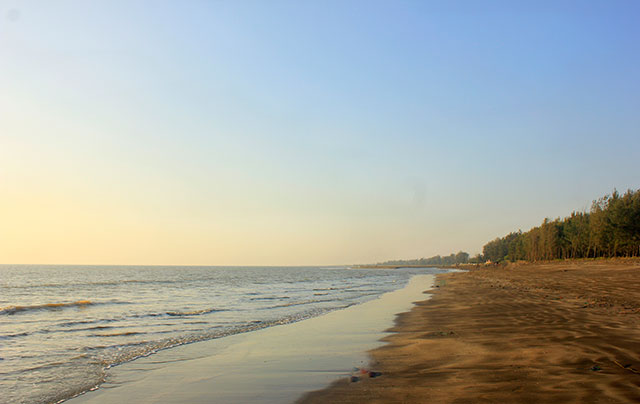 Suruchi Beach is in an isolated area. There are no security guards or life guards. The place is best avoided after sunset.
I hope you have enjoyed reading about my experiences in Suruchi Beach. Join me on Facebook, Instagram and Flickr.
Facebook Comments