This photo was taken with my Nokia C7-00 smart phone.  It was midday and the street had strong shadows. Trees lined both sides of the street. Many cars were parked there. I could see a Mercedes Benz car too.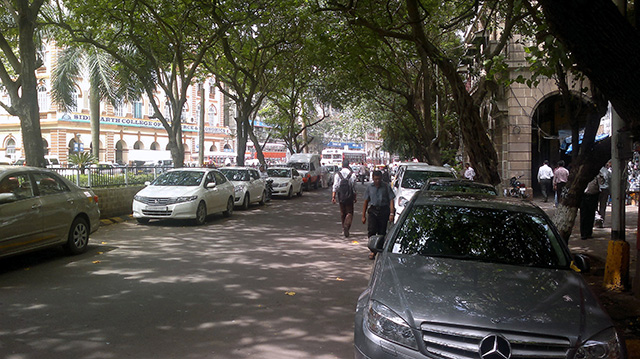 Location
The location is near Flora Fountain in South Bombay. I had gone there for lunch at Fountain Inn which is well-known for its sea food. My camera phone came in handy when the photo opportunity presented itself.
Camera Info
The image had made it to Flickr Explore pages which goes to show that you do not always need a SLR camera to take good photos. Shutter speed was 1/160 sec as the sun was overhead. No flash was needed.