Mumbai had been experiencing rains continuously for several days last month. So when the rains stopped and the sun shone brightly, many people came outdoors to enjoy the sunshine.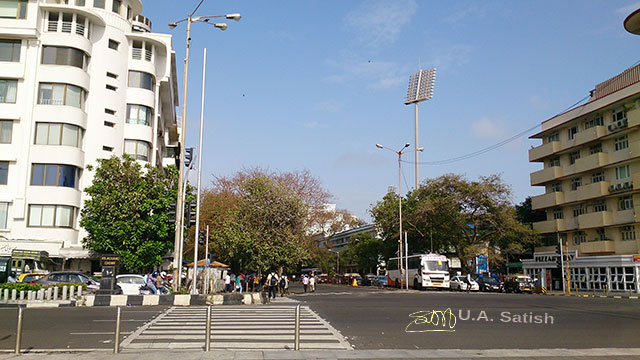 Location
The photo shows the Churchgate area near Marine Drive. Marine Drive is a busy road which stretches for 4.3 km by the sea. The road is lined with art deco buildings built in the 1920s and 1930s. Churchgate railway station is a short walk away. You can view my post from January 2013 on Marine Drive.
Camera Data
I used my Sony Xperia ZR smartphone. I was able to use a high shutter speed of 1/1600 sec as the area was brightly lit by the sun. Focal length was 4.1 mm at an ISO speed of 40.