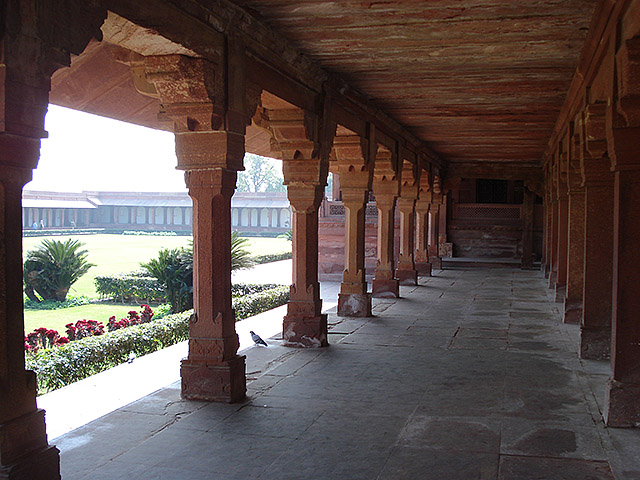 The image has a number of pillars which lend a feeling of depth. Red sandstone has been used in the construction. The pillars have intricate carvings. To the left is a garden which is in bright sunshine.
Location
The image was captured in Fatehpur Sikri which is 37 km from Agra. It was the capital of the Mughal empire under Akbar from 1571 to 1585. Here there are a number of palaces, courts, harems and other buildings. The buildings are well preserved and serve as fine specimens of Mughal architecture.
Camera Data
The strength of the photo is the great feeling of depth which comes from the composition used. The receding line of pillars create the feeling of distance. The camera used is Sony DSC-W35. Shutter speed used was 1/320 sec at an aperture of f/2.8. Focal length was 6.3 mm.
The photo had made it to Flickr Explore.