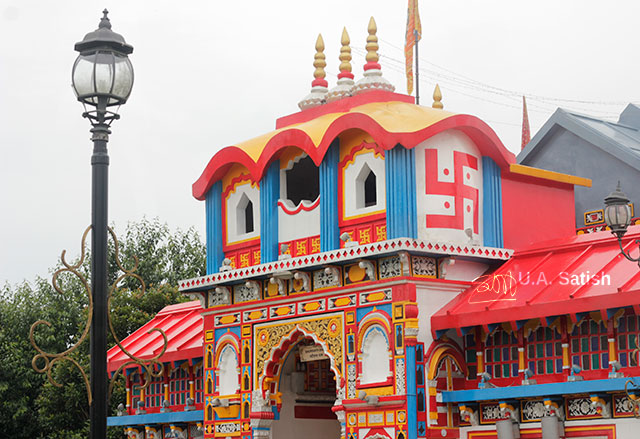 Char Dham or Sidheshwar Dham was built by Sikkim government to promote religious tourism. It was inaugurated on November 2011. Char Dham temple complex is on Solophok Hill, 5 km from Namchi in Sikkim. You can reach Namchi in 3 hours 25 minutes from Bagdogra airport.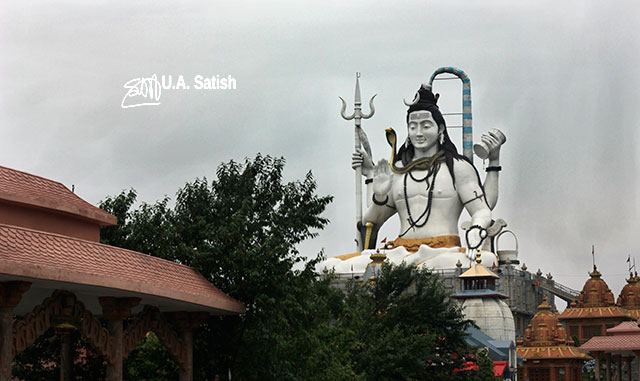 A striking feature of the temple complex is the towering statue of Lord Shiva. It is 87 feet tall and has been positioned on top of Solophok hill.
Entry fee is Rs 50 per person. There is a parking area and a parking fee of Rs. 30 per car is levied.
There is ample parking space in front of the reception area. A few flights of steps have to be climbed on the way to top of the hill where the main Shiva temple is located. Around the Shiva temple are  replicas of twelve Jyotirlangas.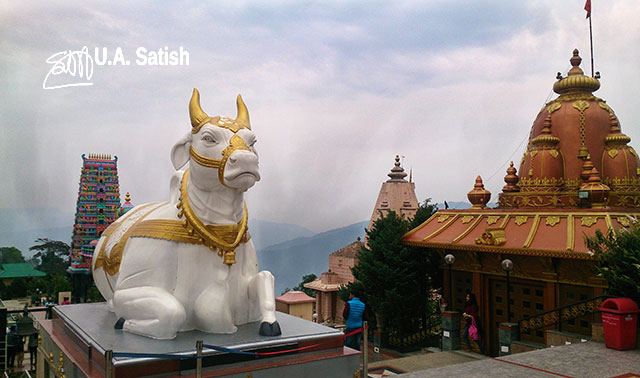 Char Dham as represented in modern times are the four pilgrimage sites in India: Badrinath, Dwarka, Puri and Rameswaram. It is considered holy by Hindus to visit Char Dham during one's lifetime.
In the temple complex have been created mirror images of the char dhams. These are Badrinath Dham, Jagannath Dham and Dwarka Dham which are dedicated to Lord Vishnu. The fourth is Rameshwar Dham which is dedicated to Lord Shiva.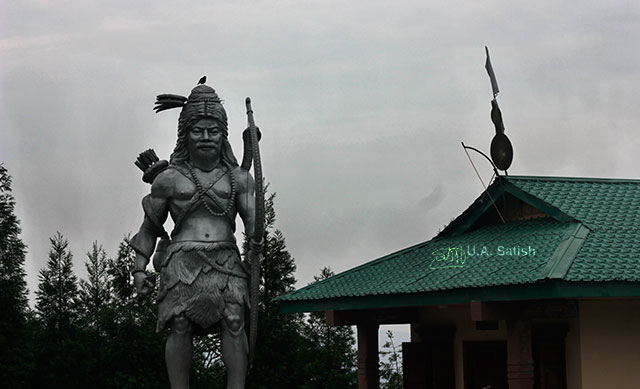 In front of the Shiva temple is a 16.5 feet tall statue of Kirateshwar who is an incarnation of Lord Shiva. The locals worship Kirateshwar and believe that with his help one can get peace and prosperity.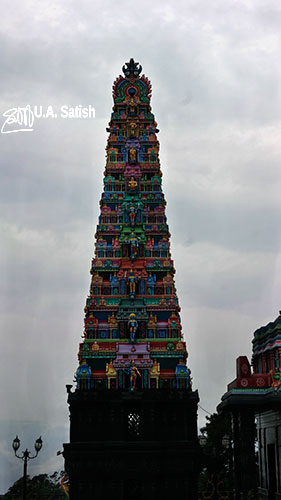 A huge Nandi Bull sits facing the main Shiva temple. Below the main temple is the Sai Mandir. The complex is spread over 29 hectares. You will need around two hours to go through it. A fair amount of walking is called for.  Please see the route map for directions.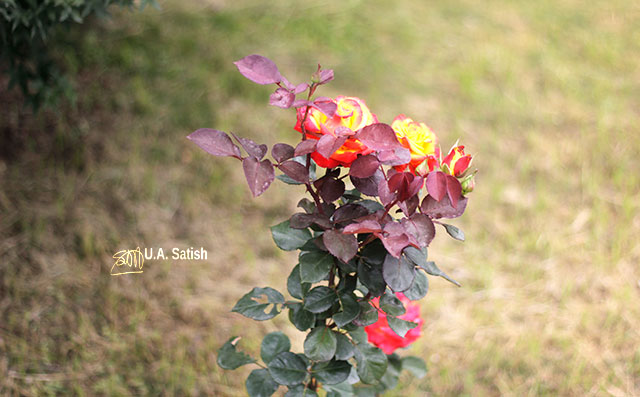 As you enter the main Shiva temple, you will see the Shiva lingam. Devotees may get an opportunity to perform dhara worship on the lingam. Then you go on to a huge hall with a stage at the centre. Religious programs take place here from time to time. There are many murals on the walls depicting the legends of Shiva.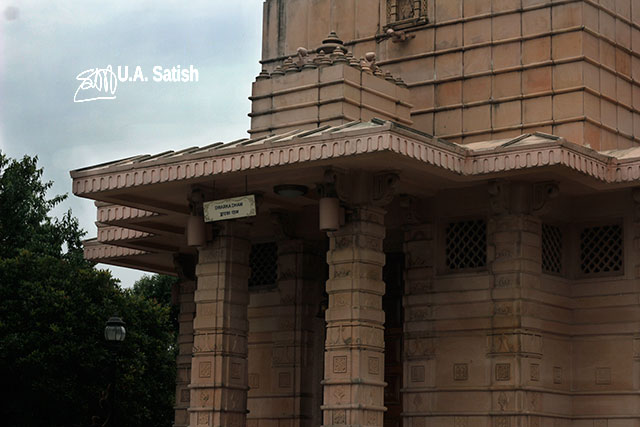 Yatri Nivas is a hotel within the temple complex. It has 96 rooms. Some rooms face the Shiva statue while the others have a  view of Mount Kanchenjunga. The restaurant serves vegetarian food.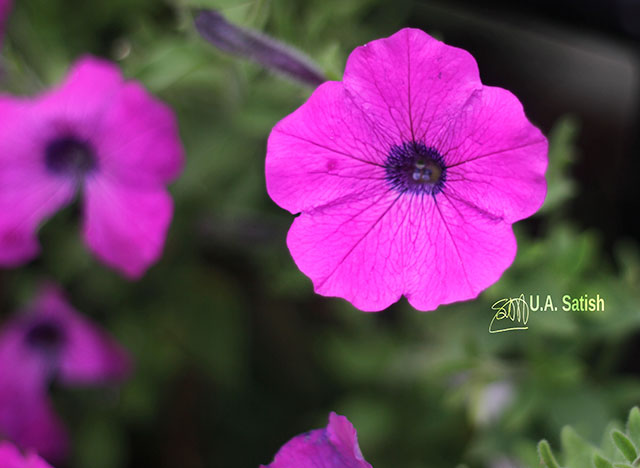 The gardens have beautiful flowers which thrive in the mountain air.
The complex is open twelve hours daily. The morning hymns on loudspeakers start at 9 am. You can carry cameras and camcorders. But photography is prohibited inside any dham or temple.
If you liked my post on Char Dham temple complex in Namchi, join me on Instagram, Flickr and Facebook.
Facebook Comments