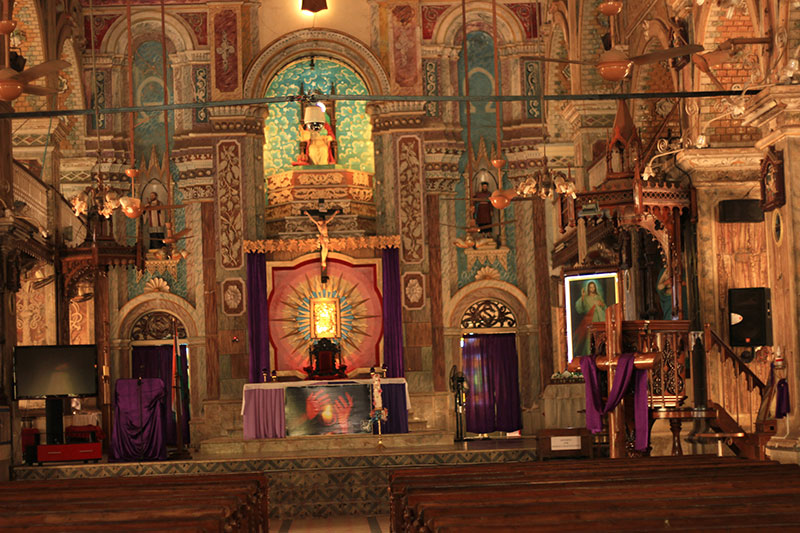 Saint Francis Church,  a landmark of Fort Kochi, is one of the oldest European churches in India. It was built in the sixteenth century. The body of Vasco da Gama, the Portuguese navigator, had been buried in the church in 1524. His son, Padre da Silva de Gama, took the mortal remains to Lisbon in 1538. The gravestone of Vasco da Gama can be still seen in the church.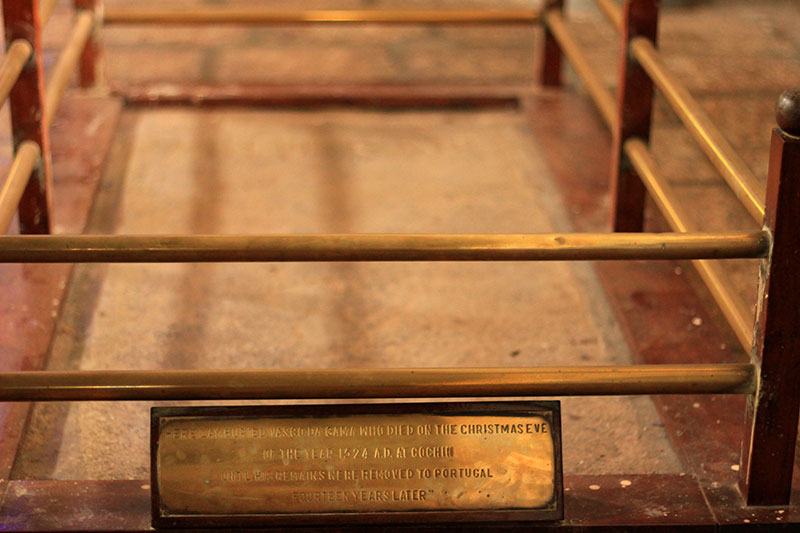 Vasco da Gama, landed in Calicut, Kerala in 1498. The Portuguese Admiral Pedro Cabral visited Kochi in 1500 and the Raja of Kochi gave him permission to trade there. This was after he signed a friendship treaty with Portugal. In 1503, Alphonso de Albuquerque was given permission by the Raja to build a fort at the mouth of the river. It was named Fort Manuel. The neighbourhood is known as Fort Kochi.
The five friars who accompanied Albuquerque built a wooden church within Fort Manuel and dedicated it to St. Bartholomew. The Franciscans raised the present edifice in the name of St. Anthony in 1516.
The Dutch made some restoration work on the church in 1779. The church has been known by the name of St. Francis only after extensive renovation and restoration was carried out by the British between 1886-87.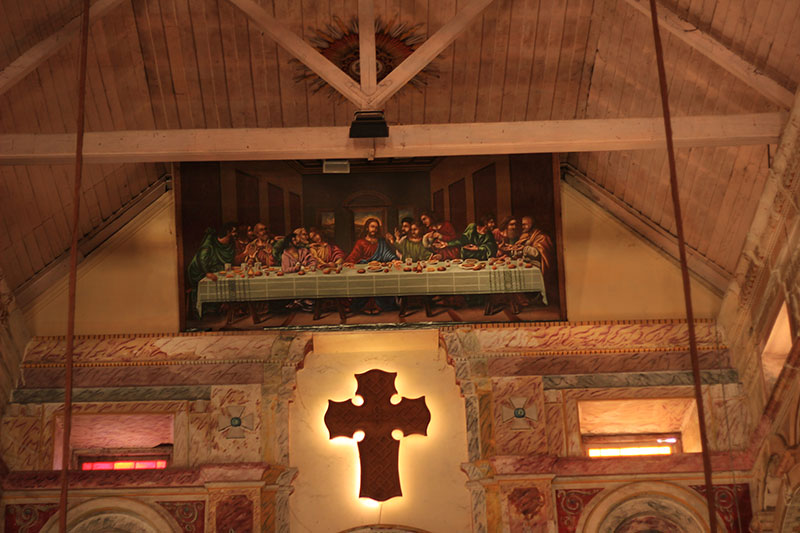 The east-facing church has an impressive frontage that reflects the Portuguese style of architecture. The pulpit made of wood decorated with carvings is centuries old. There are Dutch and British birth registers in the church. Visiting hours are 06:30 to 18:30 hours (weekdays) and 08:30 to 18:30 hours (Sundays). There is no entry fee. The interior of the church is dimly lit. I had to use a wide-aperture lens since flash is prohibited inside the church.
The flooding of Periyar River in fourteenth century turned Kochi into a natural harbour. The harbour was formed in 1341 when a great flood in the Periyar River led to an outlet in the sea. For centuries, Kochi was the battleground of European powers for the mastery of the lucrative trade to the Indian west coast.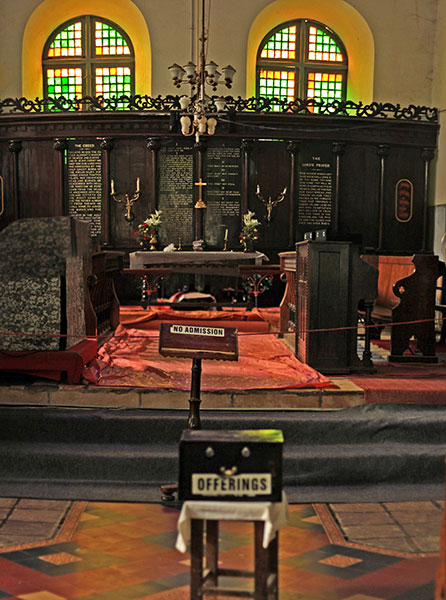 Fort Kochi can be reached in 20 minutes by ferry from Ernakulam main boat jetty. The route is scenic, passing Willingdon Island and Kochi Harbour along the way. Ernakulam to Fort Kochi by road is 13 km and takes about 35 minutes without traffic.