Howrah Bridge is the busiest cantilevered bridge in the world. It carries more than 80,000 vehicles daily. It connects Kolkata and Howrah across the

River Hooghly.

It was built during World War II and opened to traffic in 1943.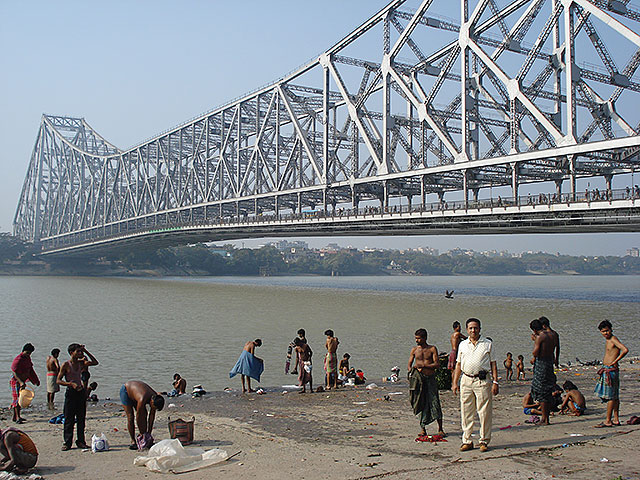 Location
Howrah Bridge is busy throughout the day and night. Vehicles are not permitted to stop on the bridge and photography is prohibited. So I had to get down at one end of the bridge and make my way down to the river to take the shot. There is a big flower market there. After crossing it, one comes to the river. A number of men were bathing in the river waters. From this point, I was able to get a good view of the bridge.
I was carrying a Sony DSC-W35 in my pocket and used it for taking the photo. It was a sunny day and I could get a high shutter speed of 1/250 sec at a focal length of 6.3 mm. Aperture was f/7.1.