I visited the wildlife sanctuary at Muthanga in Kerala last month. It is 44 km from Kalpetta, an hour's drive. The roads are good. Entry to the wildlife sanctuary is from 7-10 in mornings and 3-5 in evenings. We travelled in a jeep on the dirt roads inside the forest. We were accompanied by a state forest officer. The ride lasted just one hour and cost was Rs 500.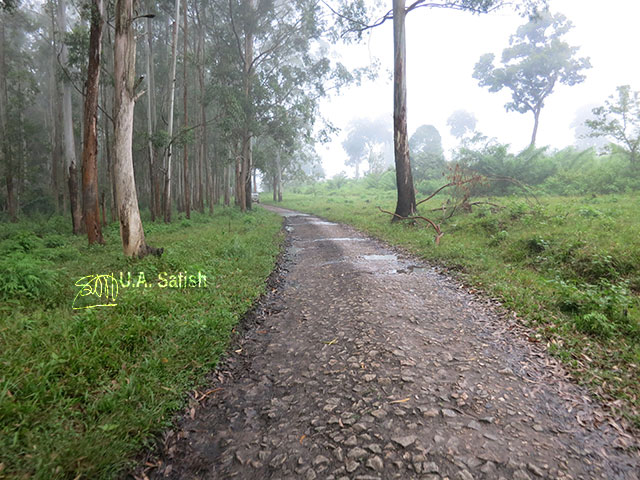 The recent heavy rains meant that there was thick growth of vegetation on both of sides of the road. Few animals could be seen. There were deer and peacocks. At the entry point a trained elephant was stationed. We could also spot the pug mark of a tiger.
Technical Info
The shot was taken from a moving jeep. I used a fast shutter speed of 1/320 sec to eliminate shake. My Canon PowerShot S110 was set to ISO 400. It was a misty morning and I used multi-segment metering mode. Focal length was 5.2 mm.
You can see the image on my Flickr photostream.