Accademia Gallery is an art museum in Florence, Italy. The star attraction in the museum is the original Michelangelo's sculpture, David.  There are other famous sculptures and Renaissance paintings by Florentine masters of 14th and 15th centuries. It was founded in 1784 by Pietro Leopoldo, Grand Duke of Tuscany. From Florence's Santa Maria Novella station, it is a short walk of 1.1 km.
David has been housed in the museum since 1873. It is a huge sculpture, almost 4.5 metres tall. The sculpture is a stunning work of art.  Even minute details like the veins on arms and hands have been brought to life by Michelangelo. A copy of the sculpture is placed in Piazza della Signoria.
There was a crowd of people around David when we reached there. I had to wait patiently for an opportunity to take a photo. Flash photography is prohibited inside. The museum has several halls filled with art treasures. Many hours will be needed to see them all in detail.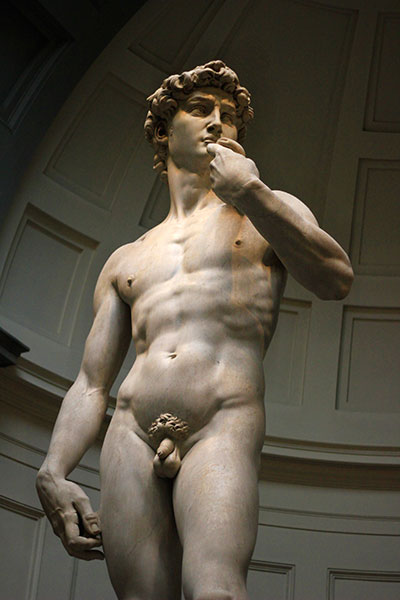 During the months of April to October and on weekends, there are big crowds and long queues. You can book your Accademia visit at the official site. Click on the B-ticket button. Full price tickets cost € 8.00. Reservation cost is  € 4.00. Entry is free on first Sunday of every month. Closed on Mondays, 1 May, New Year's Day and Christmas.
If you are in Florence for a few days, a Firenze Card may be useful. It is valid for 72 hours and entails an investment of  € 72. This pass gives you admission to many of Florence's sights, including the Accademia and Uffizi Gallery. Significantly, you can skip the ticket-buying lines and do not have to make reservations.  It also gives you free use of Florence's city buses and trams. The tourist information centre at SMN station sells the card.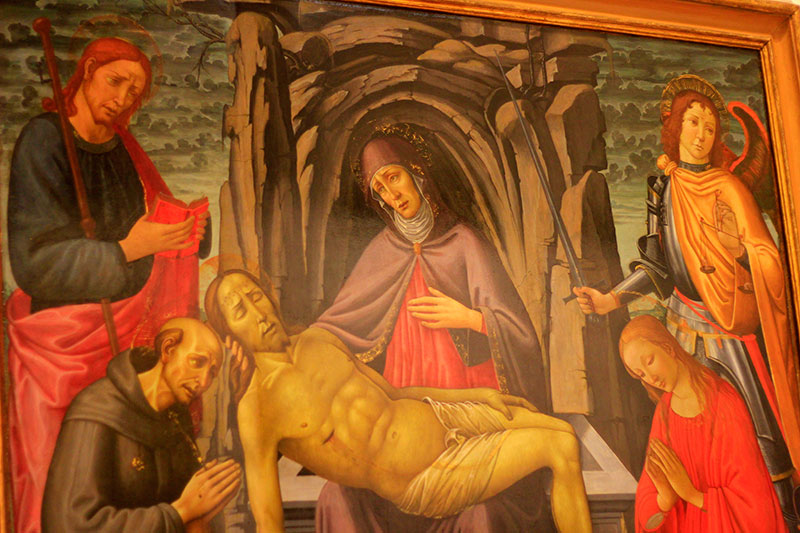 The Deposition and Saints James the Great, Francis, Michael and Mary Magdalene is a painting from sixteenth century by Angelo di Jacopo.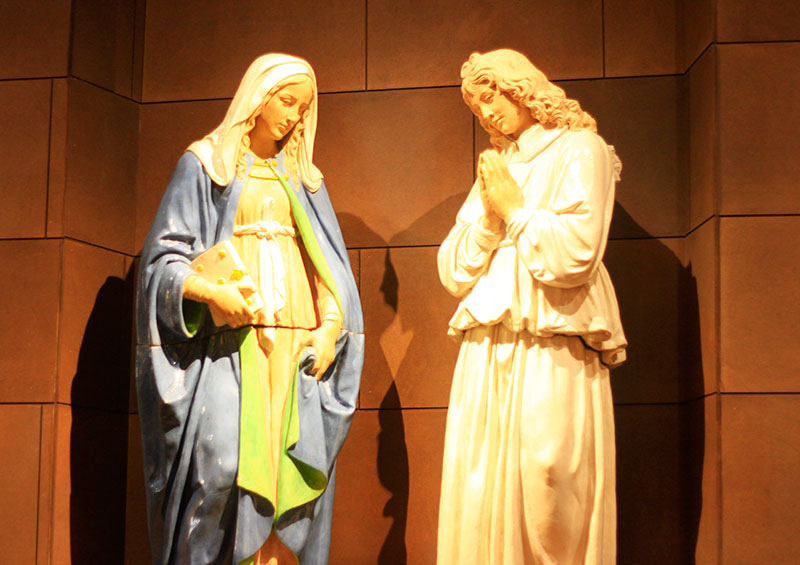 Announcing Angel and Virgin Annunciate are glazed terracotta sculptures in Accademia Gallery by Andrea Della Robbia and Luca Della Robbia the Younger. Early sixteenth century.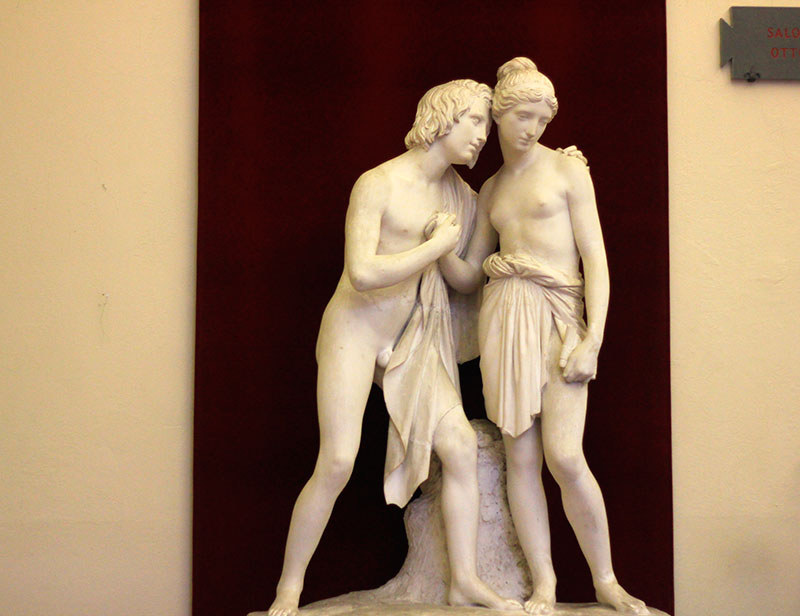 Another sculpture which caught the eye was Daphne and Chloe by Ulisse Cambi (1834). It is in marble and shows two young lovers embracing.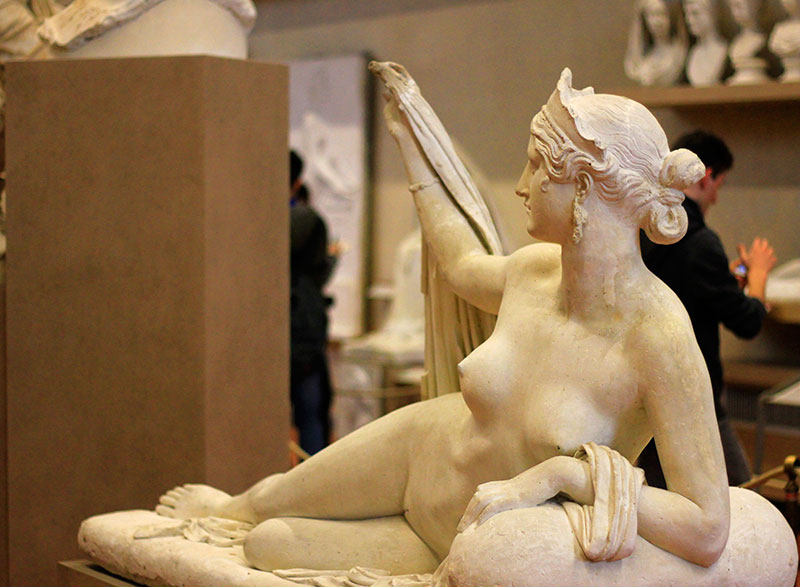 Maria Luisa was the daughter of King Carlos IV of Spain. She married Louis I, Duke of Bourbon. This is a plaster model of the monument in Piazza Napoleone in Lucca. She was mostly known as the Queen of Etruria during her lifetime. Click here to read more about her.
As you enter Accademia Gallery, you will find Rape of the Sabines by Giambologna. It is a plaster cast model and is displayed in the Hall of Colossus. The marble version is placed in Piazza della Signoria. The sculpture depicts an older man defeated by a young and strong opponent who grabs the young woman in a powerful grip. The three figures are constructed along a spiralling vortex which induces the viewer to move around the statue and offers many viewpoints.
Facebook Comments