Trattoria Katti is a 5 minute walk from Santa Maria del Fiore, the Cathedral of Florence (it is also known as the Duomo). The specials displayed outside the restaurant on the street looked good and we went in.
We selected Lasagna Vegetariana, Linguine Scampi and Lasagna with meat sauce. All of them tasted very good. Eating Linguine Scampi with a fork turned out to be a little tricky. But I soon got the hang of it. Pick of the lot was Lasagna with meat sauce. The meat sauce includes beef and sausages.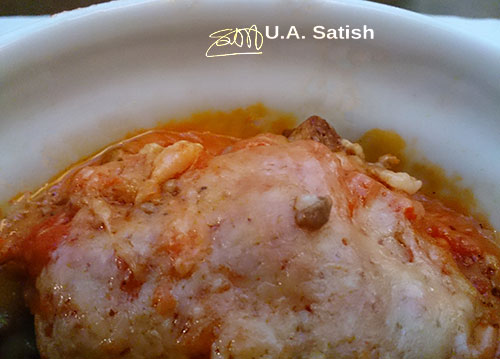 Service was friendly and quick. We could manage with English and no Italian. Local atmosphere and authentic Florentine food at a good price.
I shot the photos with my Sony Xperia ZR smartphone. It is the camera I pick when I need a close-up or a shot in strange light where have no time to tinker with white balance. My Sony ZR is an important part of my photo armoury.