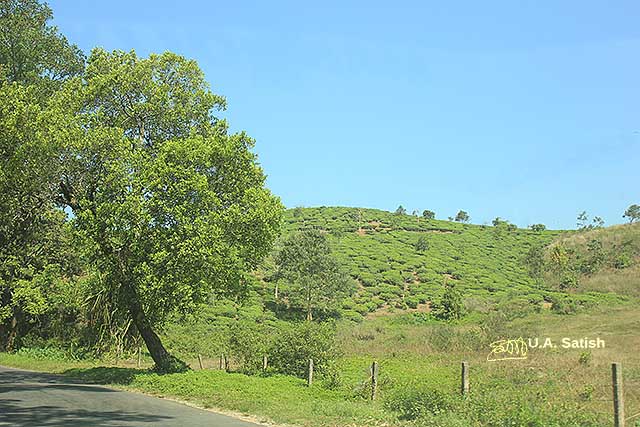 I came across this tea plantation in Wayanad during a trip to Kerala this year. The climate and soil conditions in Wayanad are suitable for cultivating tea. India is the world's largest tea producer and exporter.
New tea plants take three years before they are ready for harvesting. The bushes have shiny green pointed leaves with a pleasant aroma. You can smell the tea leaves if you take a walk along the plantations. The tea bushes are pruned to waist height for plucking of leaves. Tea leaves are plucked by women workers. They pluck the first two leaves and bud from each shoot and put them in baskets carried on their backs.. The collected tea leaves are then sorted into different varieties for further processing.
On a tour to Munnar and Wayanad in Kerala, it is often possible to find beautiful tea estates by the roadside. Some shade trees, usually silver oaks, are planted to provide cover to tea bushes. Other crops such as pepper, arecanut and cashew are also grown on tea plantations.